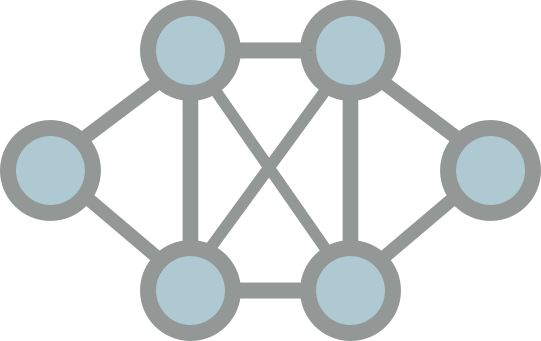 Bid-N-Go
Mass transit reservation software
How it works
(Hit space-bar, arrow-right or swipe)
(Hit F to go full page, esc to browser size)
How it works:
Say we have a network of four cities with different travel times between each ones, as schematised on the graph below:
You are traveller 1 ...
You need to travel from A to B next Thursday.
You need to be in B at 2:00 pm at the latest.
You can leave up to three hours earlier than necessary.
You think that $20 would be a reasonable fare for this journey.
You want to hold this offer until Wednesday
at noon.
You are traveller 1 ...
There is currently no ongoing offer from A to B for this departure time range, so ...
... you key-in your bid
Meanwhile, there is traveller 2 ...
Who also travel Thursday, but from A to C
He needs to be in C at 12:00pm
His time schedule is stricter: he doesn't want to start his journey more than 1/4 hour earlier than necessary
In order to meet this stricter requirement, he is ready to bid up to $40 for this journey.
He also keeps his offer valid until Wednesday morning.
Meanwhile, there is traveller 2 ...
Then, he also keys in his plan and bid.
On the other side, here is provider 1 ...
She owns a minivan of 8 passengers capacity.
She plans to be in A Thursday morning
The system informs her of a potential deal of $60 with 2 passengers from A to B via C if she leaves from A between 11:00 am and 11:15 am
For provider 1 ...
The potential income of $60 is slightly below her cost
but until the departure time, she could sell the six remaining seats from A to C...
.. and/or the 7 remaining seats from C to B.
However, Provider 1 does
not accept the contract yet:
she needs a reliable estimate
of her income before deciding.
Provider 1 income estimate
How many more travellers will jump in? How much will they pay?
Based on historical and contextual data, the system can estimate what is the optimal fare for this time frame and for each segment...
...and inform Provider 1 of her total income estimate.
Providers Demands Listing
So, here is how the global state of demand appear on Provider 1's dispatch terminal
| Depart Time | Income min | Expected | Route |
| --- | --- | --- | --- |
| --- | --- | --- | --- |
| --- | --- | --- | --- |
| [11:00 - 11:15] | $60 | $125.50 | A - C - B |
| --- | --- | --- | --- |
The same state of demand appears differently on the screens of other registered providers according to their seat capacity.
Let's say Provider 1 grabs the route and choose 11:10 as departure time ...
Provider 1 confirms departure at 11:10am
At this moment, initial bidders receive a message confirming their seat and departure time and the fare is taken from their credit.
Then, other passengers can join in at the fare decided by Provider 1 (and suggested by the system). Here is how their search for A - B ride appears:
Provider 1 confirms departure at 11:10am
Other providers' terminal are changed accordingly. This ride offer disappears from all demand listing, until new passengers show up for the same departure time and destination and Provider 1 is filled-up.
Any passenger, either original bidders or late comers, can list their place to sell at their chosen price if they need to change their plans.